Have you ever desired to live in Santa Barbara's most historic neighborhood? I currently have two listings located in the heart of this beloved neighborhood both proudly built on corner lots. Fall in love with their blend of history, grandeur and comfortable style.
1732 Santa Barbara St.
$4,795,000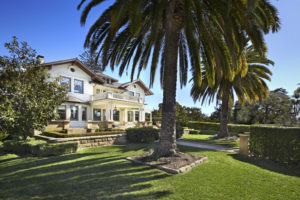 Built in 1904, the historic Huning Mansion maintains the integrity of a bygone era while loving up to today's exacting standards. A true Timeless elegance defined by its interiors of masterfully hand-crafted wood detail.
105 E. Pedregosa St.
 $2,995,000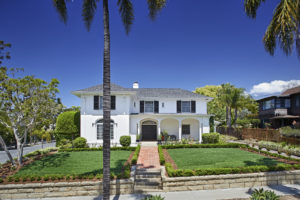 This beautiful 1927 Colonial home sits on the corner of Anacapa and Pedregosa. Set up for dual-living with an 'in-law' wing, this 4 bedroom, 5.5 bathrooms is perfect for outdoor entertaining with a great patio and large pool.
If interested, please call me at 805.451.1553 and we can set up an immediate viewing.
For further information and photos visit www.angelamoloney.com/santa-barbara-properties?actives.